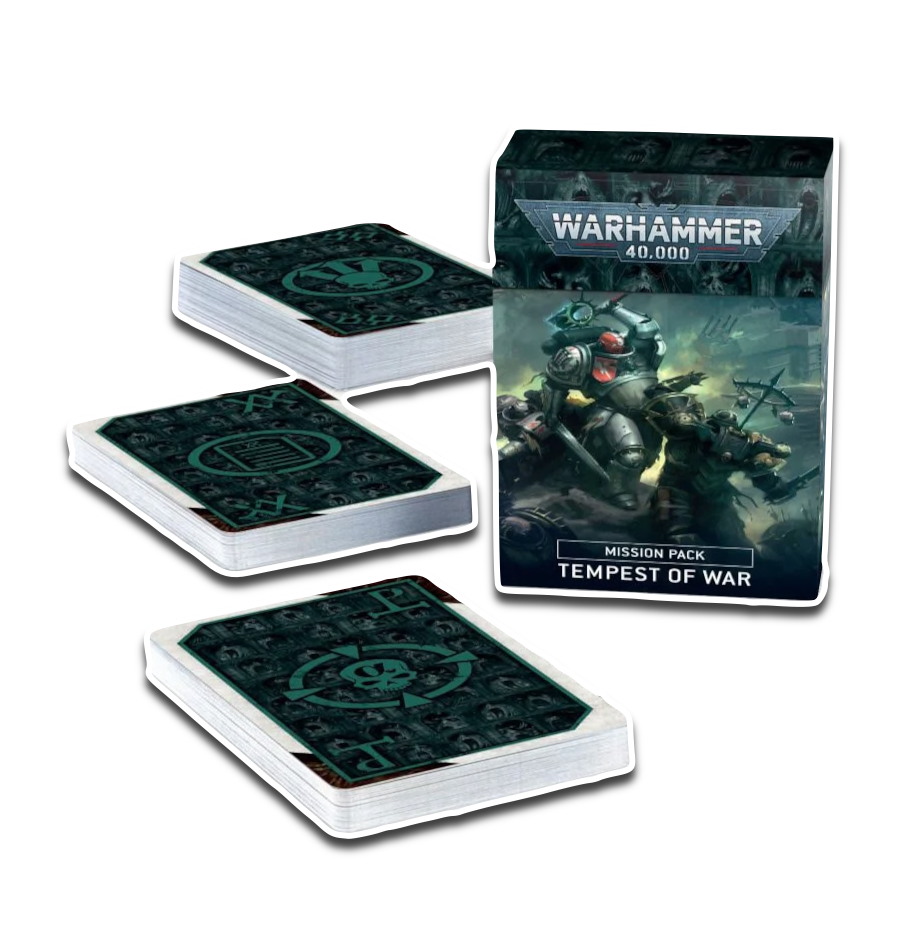 Hi Tabletop Tactics family,
Your friendly neighbourhood Spider here with a show update and chat around our League & Battle Reports.
Battle Reports Format Change?
Given the success of the recent Tempest of War mission pack released by Games Workshop we will be adopting this pack for use in our regular Battle Reports. Occasionally of course, we will also use GT missions, especially if during a review or new release Mission Pack, but you can expect to see Tempest being used predominantly. Why? Because the Battle Report shows are designed to have a variety of lists in pitched battles that go the distance! Tempest is perfect for this! Some (like myself) would even argue that it is a better competitive format than the GT Mission packs, but that is a discussion for another day.
What about the League Reports?
These will continue to be the home of the more competitive games on the channel, featuring tournament practice matchups and of course using the latest tournament format GT Mission packs. This will also help further define the difference between the League and Battle Report shows.
It is also the intention that the League Report show features competitively experimental lists as well as the more cutting edge meta lists. This allows us to have more variety and to not have to feature 9 Void Weavers or whatever else might be dominating the meta in every report. By their nature, this will sometimes create one sided match ups or two turn white washes. Why? The answer here is twofold:
Not everyone chases the meta. The League will feature us as players using our favourite factions and trying to make them work competitively, even if they aren't top tier. For example, while an older book or low tier army might not have much of a chance at winning a major tournament, we will be striving to make the list as competitive as possible so that they might at least leave a tournament with an overall winning record. In a game that is clearly not competitively balanced, us hobbyists should reserve the right to be able to play the factions we like, as opposed to chasing the meta! With that said, we must also be prepared to try to experiment and face the nastier meta lists with our preferred armies so that we can at least try to challenge them. Whilst this may lead to one sided matchups it can also lead to uncovering hidden gems and combinations that might challenge top tier lists. This is part of the fun in trying to build competitive armies, especially if they aren't as high a tier as a newer release.
We will always be limited by the models we own. Whilst we would love to have the latest meta list painted to an excellent standard and ready for the League Reports immediately after it wins a major event, we won't always be able to represent that army. Very often these armies feature spammed units that require considerable painting and money investment to replicate. As I've said many times before, this is a dangerous practice to invest in given how Games Workshop tends to produce a nerf bat against the overly dominant forces shortly after. Who remembers what happened to the Ork buggy spam list? Imagine if we'd spent all that time painting up 9 Squig Buggies to have it made illegal in tournament play just days after completing them!
Sure Lawrence, but what about the 'League' part of the show? 
Some of you will have noticed that our internal League table that accompanies the League Reports hasn't been updated recently. Has Chef been too lazy to update it? Is the League no longer happening? Actually I have some very, very exciting news about the League and Tabletop Tactics in general.
No, I'm not going to reveal it now.
Suffice to say that the internal League is currently on pause to make way for a huge upgrade that is coming. This something will be massive and actually allow you as a community to participate, rather than just having us play internally here. Pretty cool huh?
For now that means that all of our League Reports should be considered stand alone competitive match ups.
But Lawrence, I want to know about this secret news!
I should be able to reveal the plans around the channel and the League very soon, probably within the next few weeks. I am waiting on some legal and developmental bits before I can reveal everything properly. Along with the announcement will come an all new Lodge Campaign that has some very special pieces of Merchandise up for grabs.
On that little morsel, I shall leave you. For now, you can expect the League Reports to continue on a weekly release schedule before a big upgrade in the future along with all the other special stuff I have planned.
❤️🕷
---
---
---